When discussing architecture and design, Modern and Contemporary styles seem to refer to the same elements. However, there is a difference in the styles that will only grow as time and styles progress. Contemporary design, by definition, is "of the current time" and constantly evolving. Whereas Modern is a specific period of design and its characteristics will not change.
Contemporary is the most difficult to outline because the trends in architecture, design and furniture are varied and ever changing. Currently contemporary style falls within these categories:
Soft and rounded edges
Mostly natural and therefore neutral colored materials
Lighter woods are more common than dark colored woods
Clean atmosphere, little adornment and clutter of furniture
Creative architectural elements 
Subtle textures such as wood grains, marble lines, rock gradations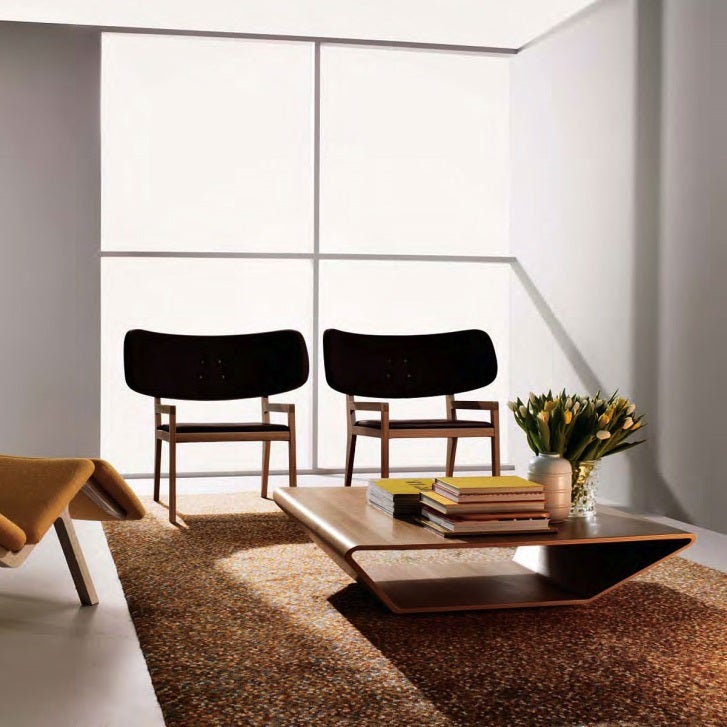 Contemporary Lobby, Hightower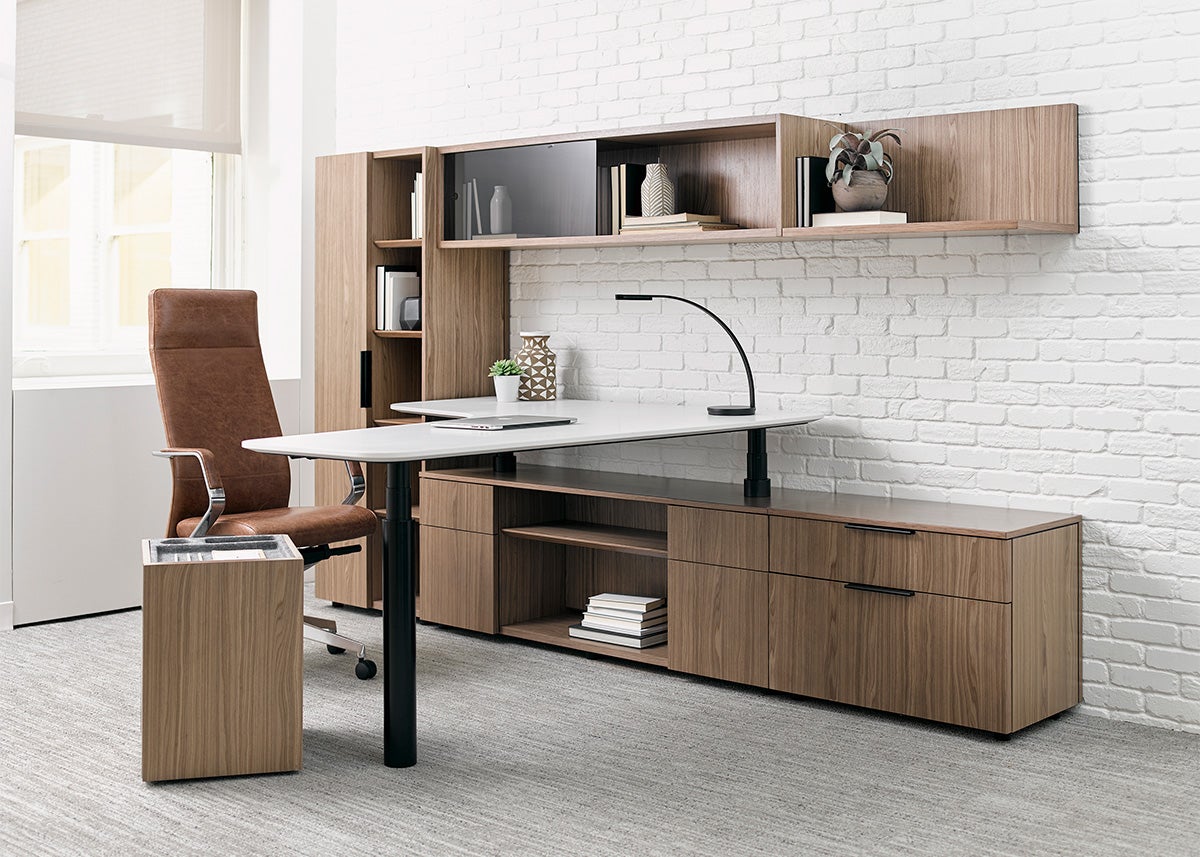 Contemporary Office, OFS Brands            
The Contemporary style has many Modern elements, but designers are also adding in Art Deco, futuristic, and deconstructed elements. The rise in appeal to minimalism has made Contemporary design become more simplified and clean. Lighting is an important element in Contemporary interiors, usually containing one statement piece that is more art than functional task lighting. Metallic finishes are often found in Contemporary designs, especially in light fixtures. Patterns are incorporated some, but often as accents on throw pillows or subtle rugs, they are frequently used on large pieces of furniture as they make a space seem more cluttered. This current blend tends to favor appearance equally to function which is where Contemporary and Modern design differ.
Modern Design was sparked around 1920 by the students at Bauhaus, the German school of design. The institution was created to incorporate what was considered the "crafts" with the rise of industrialism. Through Collaboration, the students and faculty at Bauhaus created new architecture and furniture that were revolutionary to their time. Their designs focused on functionality, basic materials, and simplicity. There were an abundance of carpenters, basket weavers and metal workers, so they designed furniture around the craftsmen and materials that were available. Until then, furniture was usually designed by artisans to be a piece of art rather than for comfort and durability.  Many famous Modern designers and architects came from Bauhaus, either as students or faculty. The last director of the school, Ludwig Mies Van Der Rohe created many chair designs that are still considered iconic of the Modern style. His chairs display the blend of comfort, use of natural materials, craftsmanship and simplicity of design.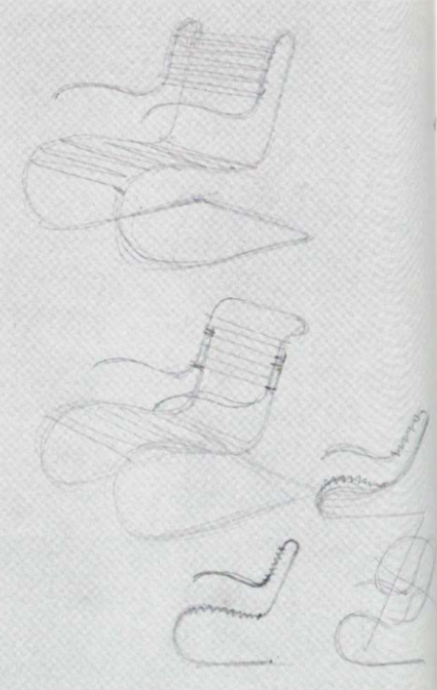 Van der Rohe's Chair Designs ( photo provided by moma.org/documents)             
Modern designs typically display these features:
Sharp edges
Clean and simple
Comfortable
Built-in storage
Strong architectural features
Open spaces
Practical
Neutral colors
Basic materials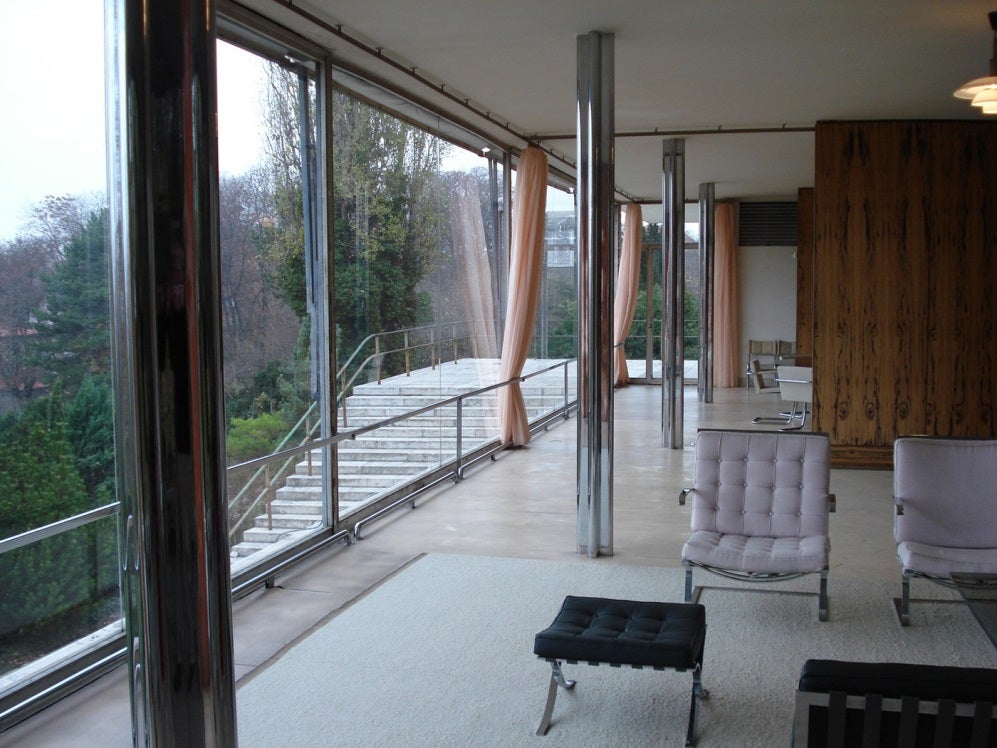 Tugendhat House in Brno, Czech Republic, the last Major home designed by Ludwig Mies Van der Rohe in Europe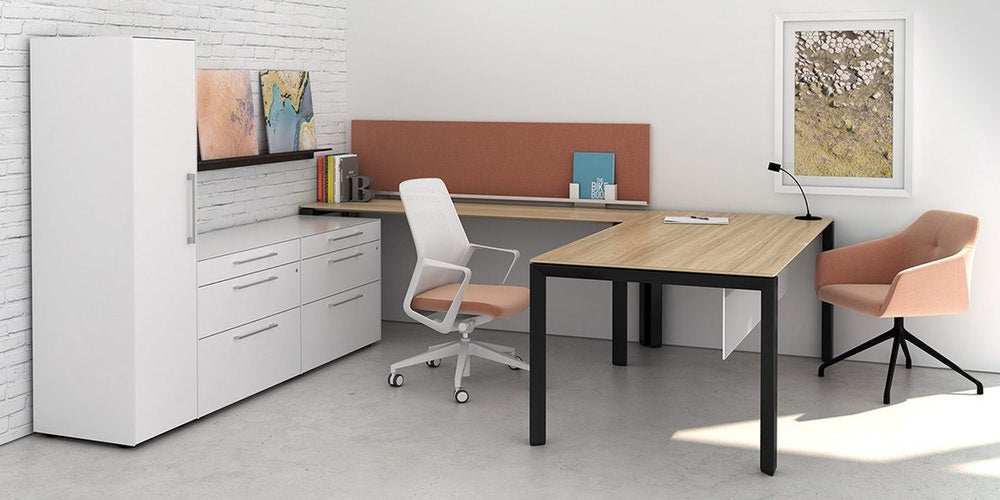 Modern Office Design, Watson                 
These are the basic differences between Contemporary and Modern Design. The lines defining the two terms aren't necessarily obvious and are often confused. Hopefully a little history of the two makes their founder's intentions more clear, and easier for you to put together your own interiors.
Happy Designing!